Blog
Water Conditioning Professionals should be Certified !!!
As of this post, there are eight "Certified Professionals" in the State of Maine, representing five different companies. Seven of them are south of Bangor. Mainely Water is the only company north of Bangor that employs, or is owned by, a Certified Professional. The National "Water Quality Association" (WQA) offers intense & rigorous training programs to help interested people become "Certified Professionals. These programs can take a year or more to complete. Certified individuals have the training & experience to correctly diagnose water problems, properly recommend and apply equipment, and install it correctly so your family will be safe and protected from safety problems related to code violations designed to protect you from inexperienced individuals that are just hacking systems together without knowing the safe & proper way to do it. Anybody who is committed to this industry and has more than a couple of years working with water softeners and other water conditioning systems, will be certified. Please do your family a favor and hire only a "Certified Professional".
Below you will find our Professional Certifications related to residential & light commercial water conditioning project work.
BackFlow Certification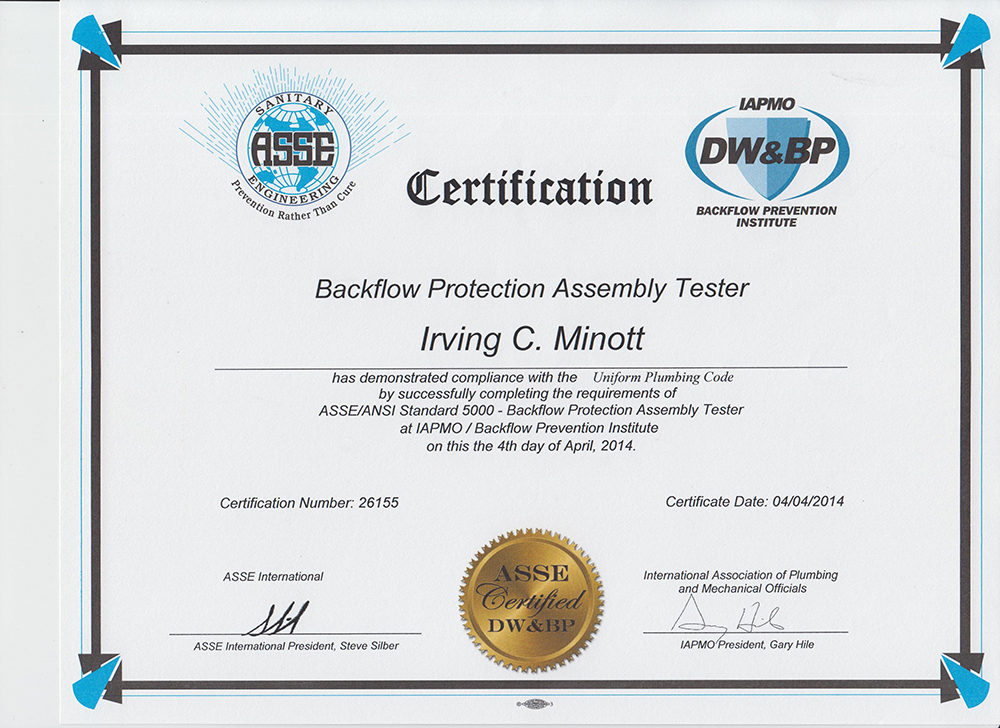 Certified Installer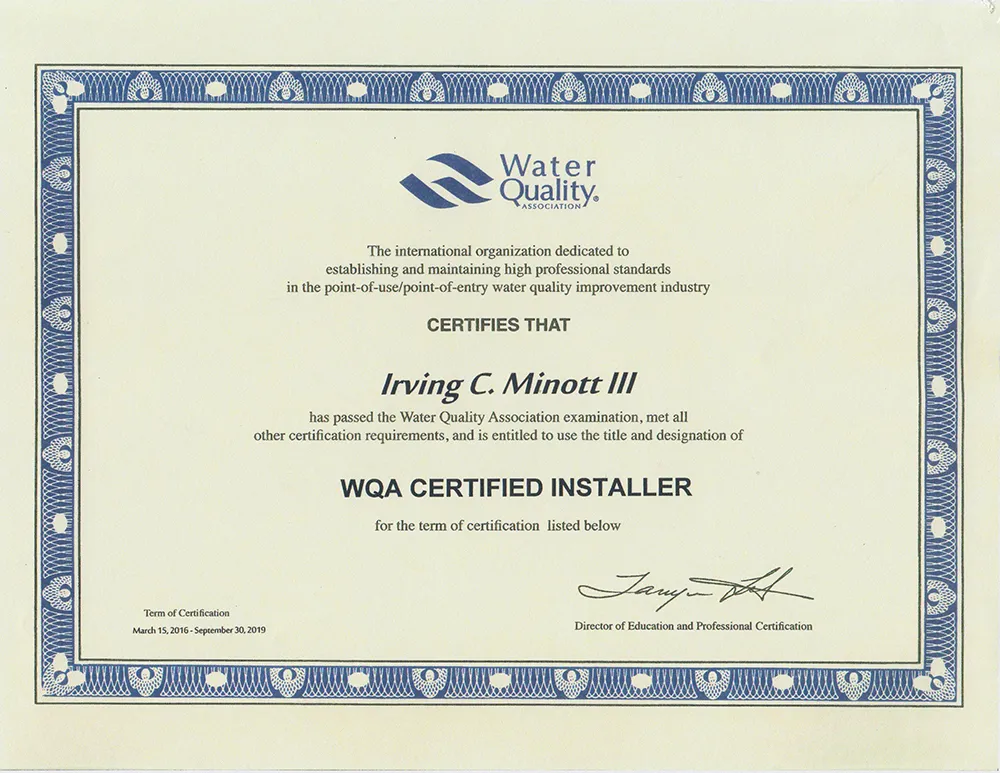 Certified Water Specialist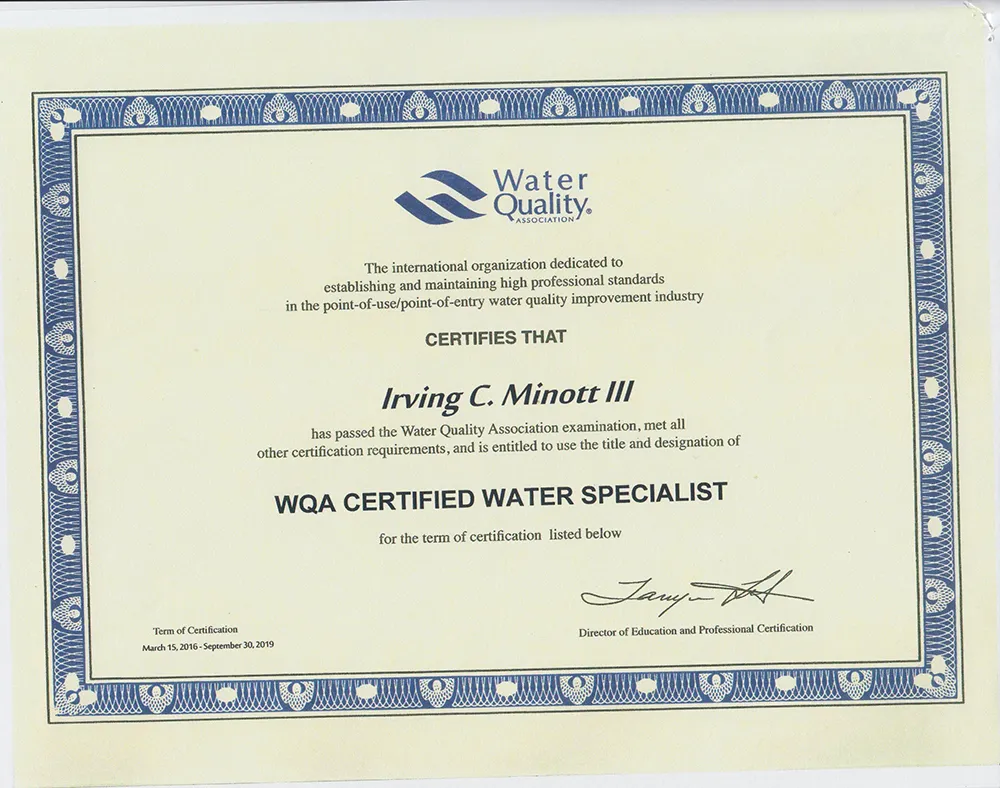 ---
< Back