About Us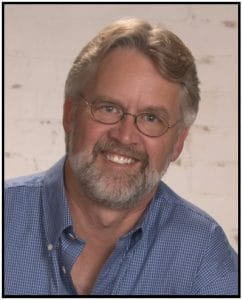 Here in Maine, we have the purity of the great outdoors. With that comes some of nature's dark side. In addition to the usual Hard water, Iron (rusty) water, Sulfur (rotten egg smell) water, and a few other annoying problems, we have more serious problems such as Arsenic, Uranium, Radon & Bacteria. Finding any of these problems in a private well is actually quite common. Mainely Water are Certified Water Specialists. Our Technical Director & Applications Engineer at Mainely Water LLC, has more than 40 years of experience in the water treatment industry. We specialize in helping residential and small commercial customers fix water problems. We are a local Maine small business… family owned. We carry an impressive inventory to meet your needs. And we have the experience and expertise to conduct analysis and make a proper assessment of you water quality and your family's needs for water usage.
Licensing, Certifications & Registrations
Mainely Water are Certified Water Specialists and have all the proper licenses & registrations required to conduct business in the State of Maine !
Active Maine Master Plumber License. By law, Only a Maine Master Plumber can install any kind of water appliances, fixtures or other pipe/plumbing.
Nationally "Certified Water Specialist".
Nationally "Certified Installer" of water treatment equipment.
Active Propane & Natural Gas Technician License. This authorizes us to install & service your gas appliances such as Rinnai Tankless Water Heater or a Kitchen Range. The Gas Tech License is required by Maine State Building Code.
The Waterborne Radon Mitigation program. Our founder passed the Rutgers Certification Exam. Maine has awarded him the "Individual Radon Service Provider Registration". This qualifies him to advise, install & service Waterborne Radon Mitigation systems.
The Waterborne Radon Mitigation registration has been assigned to Mainely Water, LLC. That has enabled the company as a "Company Radon Service Provider Registration".
The State of Maine requires (by Law) that all persons or companies performing any level of Waterborne Radon advice, installations or service, be "Registered" with the State as a Radon Service Provider.
Industry Certifications
Mainely Water carries national certifications from the Water Quality Association (WQA).
Certified Water Specialist – CWS:  A CWS has completed extensive training, field work and project work.  The program is rigorous and typically takes about 1 year to complete.  It focuses on water chemistry, water quality and the correct application for equipment and it's suitability to resolve a certain problems.  Effectiveness, Efficiency & Cost are some of the factors to consider when selecting water filtration equipment.
Certified Installer – CI:  This program usually is completed in about 10 months.  A CI is skilled to install water filtration equipment according to local plumbing code and manufacturer's specification.  Improper installation can have dangerous consequences to occupants of a home or business.